Session & Healing Work
"Until you make the unconscious conscious, it will direct your life and you will call it fate."
~ C.G. Jung



???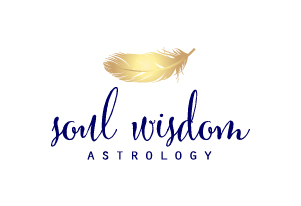 ???
This deep and comprehensive 3.5-4 hr. session is designed to guide you to come into a deeper knowing of yourself and your soul expression/purpose in your life. Nora works with Esoteric Astrology, the Human Design System and Dark Goddess Asteroids to guide you through your unique Soul journey and it reveals itself in your charts.

Option 1: Soul Wisdom Life Session: 288USD
?
?
?
Option 2: Soul Wisdom Life Session & Shamanic Healing: 388USD
*Option 2 is for those who are seeking additional healing and energetic shifting along with their chart work
?
???
***Human Design is a synthesis of several ancient systems, integrating aspects of Astrology, the I Ching, chakras, and the Kabbalah. This session is about learning more about the energies that motivate you consciously and unconsciously as well as giving you a clearer vision of what your Soul purpose is in this lifetime.***???
 Nora will conduct a shamanic healing  journey related to your healing needs. We will then come together for a 60 minute phone session to discuss and integrate the healing work consciously. As soon as session is booked, Nora will contact you directly to further discuss.
166USD
 ?
???
Every human being possesses a creative capacity. Pure energy is always emanating from the source of the universe, and each of us receives a steady supply of this energy. How we use it from moment to moment determines our own future and the future of the world. This universal energy has infinite potential. Each of us assigns a shape to that energy by means of our thoughts and words. This is the process of creation. ~Masami Saionji
Save
Save
Save
Save
Save
Save
Save
Save
Save
Save
Save
Save
Save
Save
Save
Save
Save
Save
Save
Save
Save
Save
Save
Save
Save
Save
Save
Save
Save
Save
Save